Training and Support
Avancen MOD Corporation provides full training and support for all areas that are involved in MOD® device use – nursing, pharmacy, IT, and more. Your on-site training will be tailored to meet your specific scheduling needs and is literally available around the clock. Our training and support doesn't stop at your front door – your Avancen team is always available 24/7/365 to assist your clinical teams with questions and troubleshooting, should a need arise.
The comprehensive training includes one-to-one learning opportunities and written instructions for use. Each training module is customized to meet your individual system and needs.
Service and Support
You want better systems and outcomes for your staff and patients. We do too. That's why we've developed comprehensive service and support systems that uniquely focus on your facility and your staff – complete and personalized approaches to make sure you have the tools and trained talent in place to get the maximum value from your MOD® system.
Integration Support
Avancen MOD Corporation provides remote and on-site integration support following a successful evaluation and purchase. Our team of highly-skilled information technology experts assures seamless set up and integration within your network.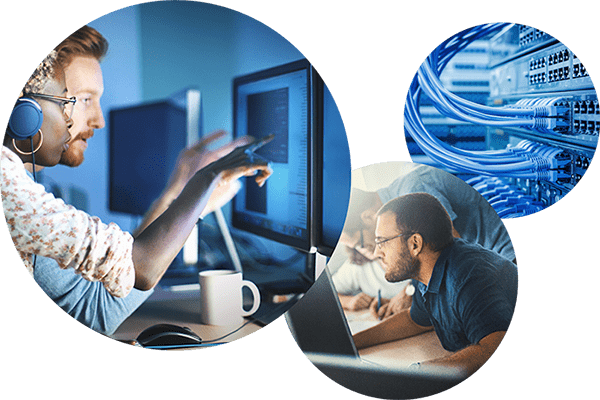 World Class Service and Support Systems
Warranty Program
Avancen MOD Corporation provides a cost-effective and industry-leading depot warrant program which assures you 24/7 access to replacement devices and conserves valuable bio-medical resources.
Warranty
Avancen MOD Corporation ("Manufacturer", also referred to as Avancen herein) warrants all MOD® devices, disposables, and accessory products ("Product") to be free of defects in material and workmanship under normal use if used in accordance with the User Guide, subject to the following conditions:

The duration of the Avancen MOD Corporation warranty is limited to one (1) year from the date of sale or the initial lease to the procurer of the MOD® devices, including batteries and accessories. Warranty shall be determined to commence upon initial delivery of the device to the facility. THERE ARE NO OTHER WARRANTIES.
There are no warranties on disposable products, but any quality issues or complaints with disposables shall be remedied by Avancen MOD Corporation solely with replacement of disposables in like kind and quantity upon notification within 90-days of receipt. Disposables for purpose of the warranty shall include medication trays and seals, and wristbands.
Software and the media upon which it is provided to the user (if applicable) is only subject to replacement up to and within 90-days from period of receipt.
No other express warranties are made with respect to any Product. All implied warranties, including warranties of merchantability and fitness for a particular purpose, are limited to the warranty period set forth above. The Product can only be used under the supervision of medical personnel whose skill and judgment determine the suitability of the Product for any particular medical treatment or patient.
This warranty is not transferable and applies only to the original purchaser or leaseholder of the Product.
Avancen MOD Corporation, at its sole obligation under this warranty, will replace or repair at its option any Product that does not conform to the term of this warranty. Products may be repaired or replaced with new or with refurbished items at the discretion of Avancen MOD Corporation. This limited warranty does not cover defects in appearance, cosmetic, or normal wear and tear, or decorative items, including any nonoperative parts. Under NO circumstances will Avancen MOD Corporation be liable for any incidental or consequential damages under this warranty or any implied warranties. These remedies are the customer's exclusive remedies for breach of warranty. This limited warranty only extends to customers who are initial purchasers and who purchase the Product in the United States of America. If product is sold, resold, or leased to a second party the warranty is not transferable under any circumstances.
The warranty is void and Avancen MOD Corporation will not be responsible for damage resulting from any (i) deviation of use from operating instructions as printed in the Avancen MOD Corporation User Guide or on any packaging, labels, or other literature provided with a Product; (ii) installation of a Product in a manner which is inconsistent with Avancen MOD Corporation's written instructions; including those contained in this user manual; (iii) alteration or modification of a Product; (iv) misuse; (v) neglect, (vi) abuse, (vii) accident, (viii) normal wear and tear, (ix) improper cleaning; (x) improper storage; (xi) environmental conditions, including excessive temperature or humidity; (xii) service by anyone other than authorized Avancen MOD Corporation repair personnel; (xiii) other improper application, installation, or operation of the Product; (xiv) use of non-approved accessories; or (xv) defects or malfunctions of which Avancen MOD Corporation is not advised within ten (10) days of the expiration of the limited warranty period.

This warranty gives the Original Purchaser specific legal rights, and the Original Purchaser may have other legal rights, which may vary from state to state. No person, representative, agent, or employee of the manufacturer is authorized by Avancen MOD Corporation to modify or add to this limited warranty. Warranty Procedure Notice of the claimed defect must be made in writing or by telephone to Avancen Customer Service. Notice to the manufacturer must include model and serial number, and a description of the claimed defect in sufficient detail to allow the manufacturer to determine and facilitate any repairs that may be necessary. AUTHORIZATION MUST BE OBTAINED PRIOR TO RETURNING THE PRODUCT and confirmed with issuance of a Return Authorization Number. When authorized, the Product must be properly and carefully packaged and returned to the manufacturer. Any loss or damage during shipment is at the risk of the sender. Contact Avancen Customer Service at 1-800-607-1230 or via the website at www.avancen.com for Terms and Conditions of Sale.
Created, powered and designed by Avancen | Copyright © Avancen MOD Corp. All rights reserved.